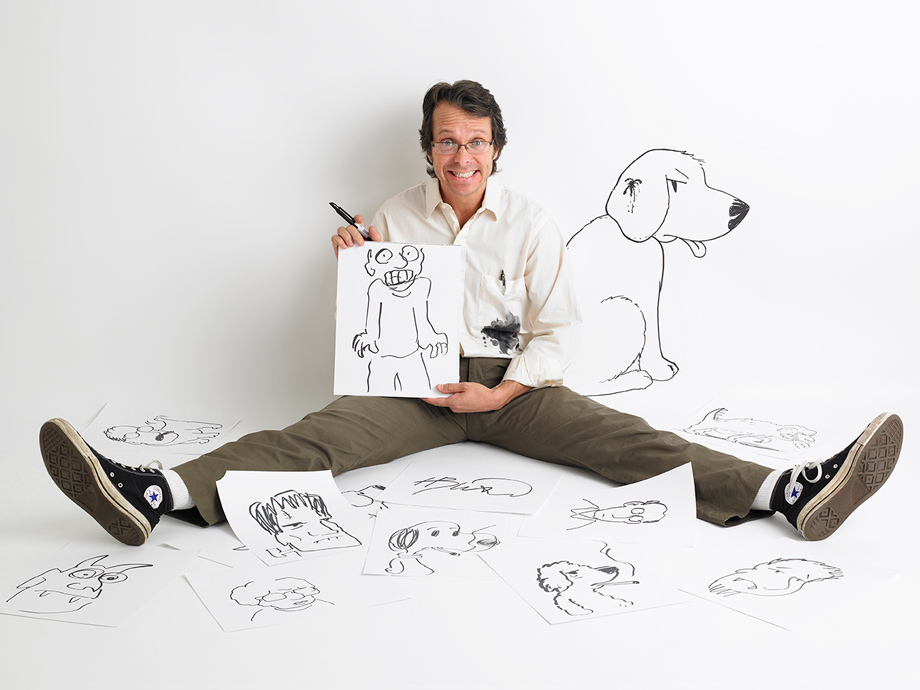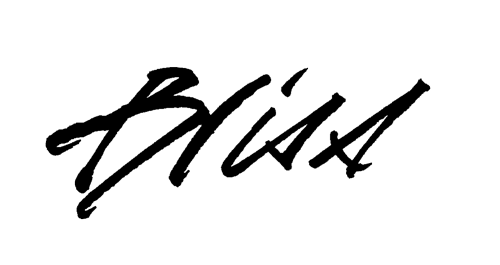 Harry Bliss

ILLUSTRATOR // AUTHOR // SYNDICATED CARTOONIST
Biography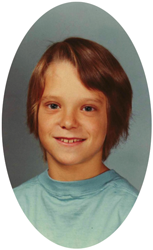 Harry Bliss is an internationally syndicated cartoonist and cover artist for the New Yorker magazine. His self-titled single-panel gag cartoon, Bliss, appears in major newspapers across the United States and Japan. Growing up in upstate New York amid a family of successful painters and illustrators, Bliss went on to study painting at The Pennsylvania Academy of the Fine Arts, and illustration at The University of the Arts (BFA) and Syracuse University (MA).
Books
Bliss also illustrates books for children. Bliss's first children's book, A Fine, Fine School by Newbery-Medal-winning author Sharon Creech, was a New York Times best seller. Bliss went on to illustrate Which Would You Rather Be? by William Steig, and Countdown to Kindergarten and Mrs. Watson Wants Your Teeth, both by Alison McGhee. Bliss has also created the pictures for Diary of a Worm , Diary of a Spider, and Diary of a Fly by Doreen Cronin, all New York Times best sellers. Other best sellers include Don't Forget to Come Back by Robie H. Harris, A Very Brave Witch by Alison McGhee and Louise, The Adventures of a Chicken by Kate DiCamillo.
MORE BOOKS & OTHER THINGS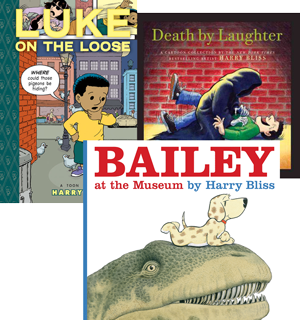 Bliss's first cartoon collection, Death by Laughter, with an introduction by Christopher Guest, was published by Abrams in the spring of 2OO8.
Luke On the Loose, Bliss's debut award-winning comic book for early readers, edited by Francoise Mouly, was published by Toon Books in the spring of 2OO9.
Published by HarperCollins, Invisible Inkling is a story by Emily Jenkins with pictures by Harry Bliss.
Bailey, a Parents magazine award-winner, was published by Scholastic in September of 2011, followed by Bailey at the Museum in 2012.
Recently published by Abrams is Grandma in Blue with Red Hat by Scott Menchin, pictures by Harry Bliss. Upcoming in spring 2016 is a collaboration picture book with Jeanne Birdsall!
Some New Yorker covers
Some Bliss panels
Programs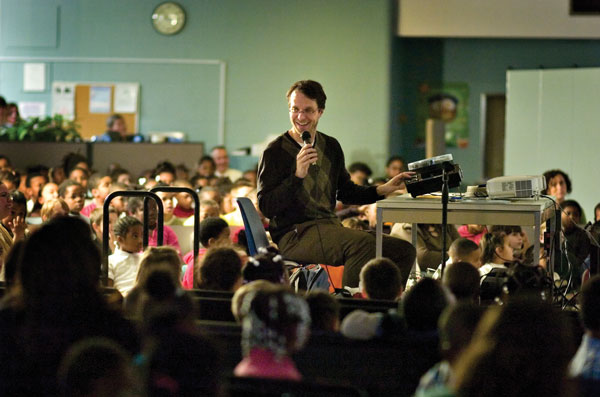 Since 2004 Bliss has visited many schools and interacted with thousands of children all over the world teaching comics/drawing/satire. Bliss has travelled to Peru, Bucharest, Moscow, Singapore, Dubai and the United States. The goal with these school visits is to demonstrate the need for creating thinking through drawing. With accessible language for kids and educators and aided by a fun interactive 'scribble' game, Bliss seeks to illuminate perception based on the act of drawing. I begin with images of my work (some biographical images, cartoons, books), followed by an interactive drawing game (I ask kids to come up and make scribbles, then I turn their scribbles into funny things) and finish with questions and answers. The program lasts 45 minutes to an hour and I have never been heckled or had a child throw things at me.
PowerPoint Images: 2O minutes
Scribble Game: 2O minutes
Q and A: 5 to 15 minutes
After a day of presenting, I will sign books if asked, pose for photos, and schmooze with media specialists, librarians, and teachers.
Mistakes Are Good
One of the things I try to stress in my programs is patience and how our perceived 'mistakes' are in fact, signs of growth and accomplishment. Most adults often say 'I loved to draw when I was a kid,' so, why did they stop? Children all over the world draw, it's a visceral art form and it should be a life-long activity. I'm convinced that children stop drawing when they become frustrated and I believe it's frustration which contributes to a decline in creativity. I try to bring this understanding to children so they can move forward in art and life with a more curious attitude about so-called mistakes.
Testimonials
"Harry Bliss is wonderfully funny and he can draw! A brilliant artist."
-Maurice Sendak
"Harry Bliss is the chocolate-chip cookie dough of cartoonists." -Ben Cohen, co-founder, Ben and Jerry's
"He's a genius." -Kate DiCamillo "
"He's no SpongeBob…" -Suzy Nardone, Mrs. Butler's first grade class, Winslow Elementary School
Contact Harry
For program details, pricing information and book lists, or to arrange a visit, please contact: